CleanMed Call for Speakers RFP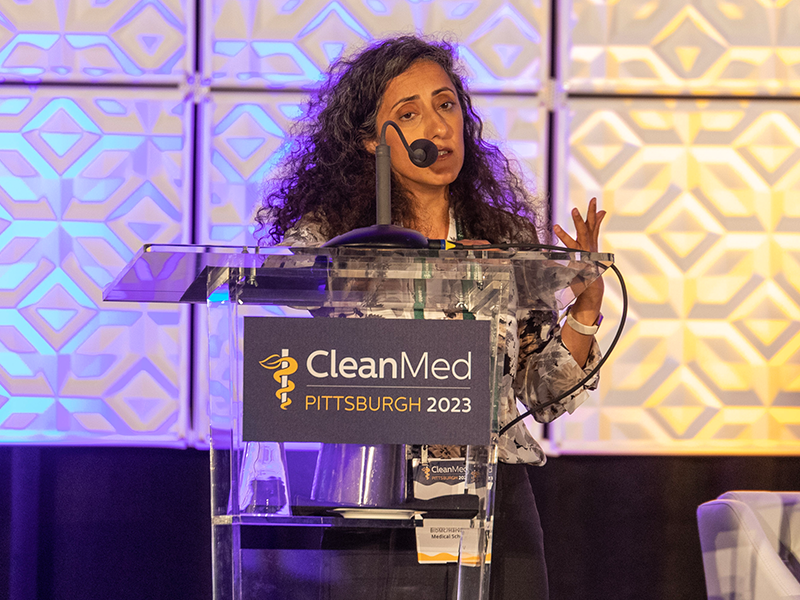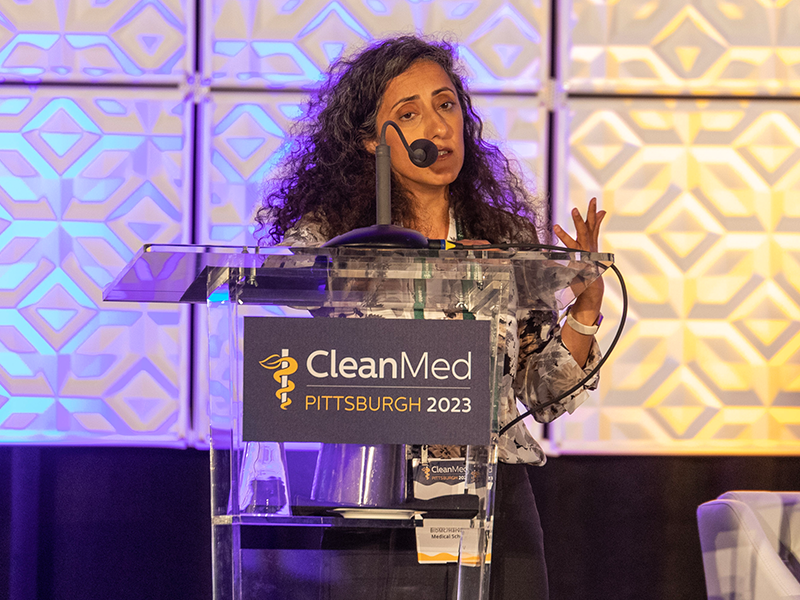 Practice Greenhealth and Health Care Without Harm are currently accepting CleanMed session proposals for CleanMed 2024 at the Hyatt Regency in Salt Lake City, UT.
Founded in 2001 and presented by non-profit organizations Health Care Without Harm and Practice Greenhealth, CleanMed has gained a global reputation as the premier conference on environmental sustainability in the healthcare sector. There have been a total of 28 CleanMed conferences across the United States, Europe and virtually.
Session Format
CleanMed presents sessions in a variety of formats. The content of each session will cover hot-topic issues that should matter to diverse groups. Discussions will cover various industry ideas about how to promote environmental, clinical, social, and economic strategies that build green, climate-smart health care.
Preference will be given to proposals for sessions that:
Can engage CleanMed guests, present powerful topics, and lead dynamic discussions about solutions.
Should bring people together and inspire others to take action
Include data models, advice, case studies, or skill-building activities
Foster creative ways to work together
CleanMed guests enjoy sessions during which they have a way to engage in discussion or connect with speakers and peers to identify solutions to operational and strategic challenges they are facing.
Session Content Level
CleanMed guests represent organizations that are at different stages in their organizational change journey toward a better environment. Accordingly, consider what level your session may most appeal to.
Level 1: Elementary/engaged
These organizations may have a few projects in progress, but sustainability efforts are new or limited and only active in select practices in select units.
Level 2: Strategic/integrated
Sustainability has become a priority and plays a large role in both stakeholder decisions as well as in the company culture. Basically, a cultural shift is emerging that includes external stakeholders and prioritization of sustainability initiatives across several departments.
Level 3: Transforming
Sustainability is built into mission, strategy, and business (including financial) planning and operations.
Session Content and Delivery
CleanMed features a wide array of topics and speakers. Although we welcome proposals on all topics, the following are priority considerations for session selection:
Variety of voices
Healthcare partners first
Local learnings
Partnering for impact
Timely topics
Diversity, equity, inclusion, and belonging
Priority Topics
Healthcare sustainability governance:
Leveraging the power of healthcare procurement
Designing effective, holistic climate action plans
Spotlighting proven climate mitigation strategies (from basic to advanced)
Embodying anchor mission to build climate and community resilience and health equity
Plastics reduction and management
Clinician leadership and engagement in climate-smart health care
---
The deadline to submit proposals is September 15, 2023.
Interested in Responding to this RFP?
Interested in this RFP? The Bid Lab is here to help. Our experts are ready to prescribe a winning procurement that meets the needs of your business. Schedule a free consultation with us today, and let us help you write a bid you can win!
Find this bid on Bid Banana or use our Bid Finder service to find more RFPs like this one.