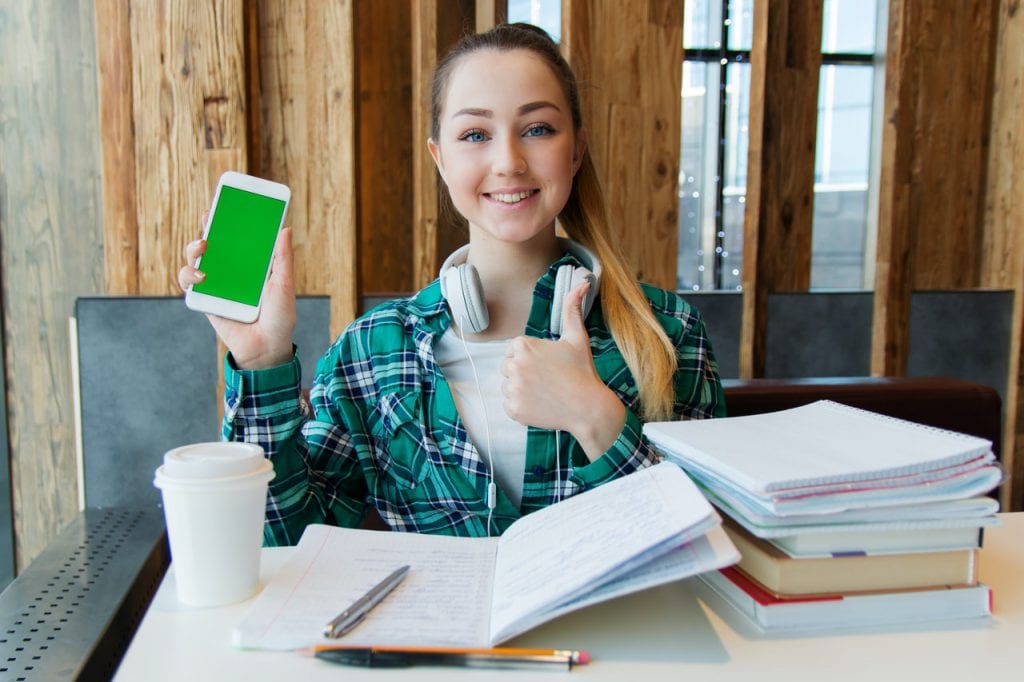 Quality Transcription Specialists, LLC
Industry: Transcription Services and Technology
Location: Grain Valley, Missouri
Company Bio: Founded in 2007, Quality Transcription Specialists (QTS), LLC is a leading speech-to-text transcription company offering diverse services for Deaf and hard-of-hearing participants for universities, colleges, school districts, government agencies, and businesses across the country.
---
"I absolutely hated completing RFPs before working with The Bid Lab. Maurice and his team find a way to make every step of the way organized and efficient. I can't believe I am saying this, but I actually looked forward to my calls with The Bid Lab because I knew they had my best interests in mind to get us winning. The Bid Lab takes care of everything – from registering for cumbersome procurement portals, to writing the winning responses. All the way to designing a beautiful document and printing and shipping the documents when needed!

They are not only RFP consultants but are an extension of our team that understands what makes us special. When we won the first bid we ever did with them, I knew we made the right choice using The Bid Lab, and redoubled our investment to continuously bid on future proposals. Working with The Bid Lab is the gift that keeps on giving. And we continue to expand our business!"

– Cal Hutson
Owner
Quality Transcription Specialists
---
Overview
Upon completion of their very first bid with The Bid Lab, QTS was selected as the winning firm by the College of Southern Nevada.
To maximize their advantage in providing services for students and universities, QTS partnered with The Bid Lab to expand its outreach to academics-focused RFP opportunities.
QTS subsequently bid on an additional four (4) opportunities, which are currently pending results.
The Bid Lab drafted and enhanced content to demonstrate QTS's competitive advantage and value-add for universities.
TBL provided detailed graphic design support to compile all QTS assets into sleek and engaging proposal content.
---
The Challenge: Winning new business with technology and transcription RFPs
QTS was successful at providing transcription and technology solutions to a number of clients across the country. As they grew, RFPs and bids became required by their clients, specifically, universities, more and more.
While QTS is widely viewed as experts in their field of transcription, they didn't exactly love responding to transcription RFPs. The myriad portals, requirements, and due dates frustrated their executive team. Recognizing they couldn't avoid RFPs altogether, they sought out expertise in finding and managing RFP opportunities. That way, they could stay focused on running their day-to-day operations.
---
The Solution
To streamline QTS's proposal process, TBL experts immediately utilized our Bid Finder team, as well as our Bid Manager service, simultaneously.
For Bid Finder, our team of dedicated RFP finders scoured databases to create a pipeline of relevant bid opportunities for QTS. From there, we tailored new opportunities based on priorities and other feedback provided by QTS directly. We focus on the quality, rather than the quantity, of bids. Our service features real humans sifting through opportunities to deliver QTS only the most strategic RFPs.
At the same time, our Bid Manager experts collaborated with QTS to enumerate the many assets to be leveraged in new proposals. We organized these assets into a response database. This allowed qualifications, certifications and service descriptions to be quickly placed in new transcription RFPs.
When the first perfect bid opportunity was sourced, The Bid Lab team leapt into action. We began compliance checks and started to craft detailed responses. We worked with QTS to ensure each response matched the quality of their expertise. Then, we collaborated with the QTS team on a great proposal design that showcased their creative faculties, comprehensive customer support, and technical abilities.
---
The Results of the Engagement: A winning transcription bid
QTS's bid in response to the College of Southern Nevada was submitted on time, and in full compliance with all requirements. Electronic and physical copies were delivered with 100% responsive information. The Bid Lab also ensured impeccable formatting throughout. Almost immediately, the QTS bid was on the College's shortlist of finalists. Excitingly, QTS quickly progressed from the shortlist to the finalist.
On their very first proposal in collaboration with The Bid Lab, QTS was awarded a major contract for multiple years. When the next semester begins, QTS will provide hearing impaired services for the College of Southern Nevada's dedicated community of learners.
This win was a significant development for QTS's business development efforts. At The Bid Lab, we are thrilled to have played a part connecting passionate interpreters to eager students and teachers. It is another example of why we love proposals. There is a real-world impact that proposals can create.
Because of QTS's expertise and ambition, they are now primed for future expansion. With improved resources, and the processes in place to help QTS maximize them, The Bid Lab is excited to continue helping QTS extend its reach through transcription RFPs and beyond.

Interested In Working Together?
Finding the right partner can help your proposals reach a new level, just ask Quality Transcription Services! At The Bid Lab, we are committed to providing external support that can help your business grow. If you'd like to discuss ways your organization could thrive through RFPs, reach out to The Bid Lab for a quick conversation today!