Vermont Marble Museum Company RFP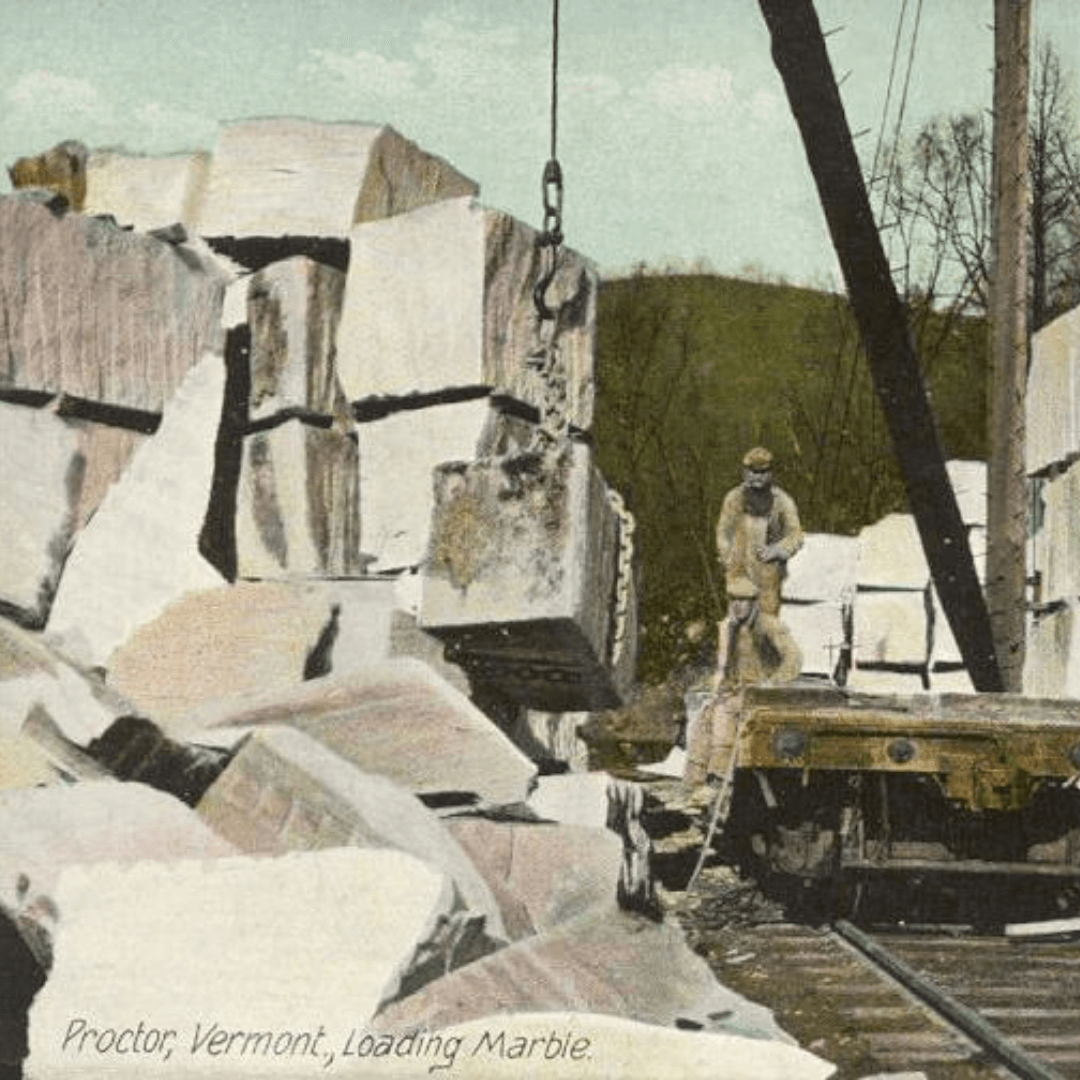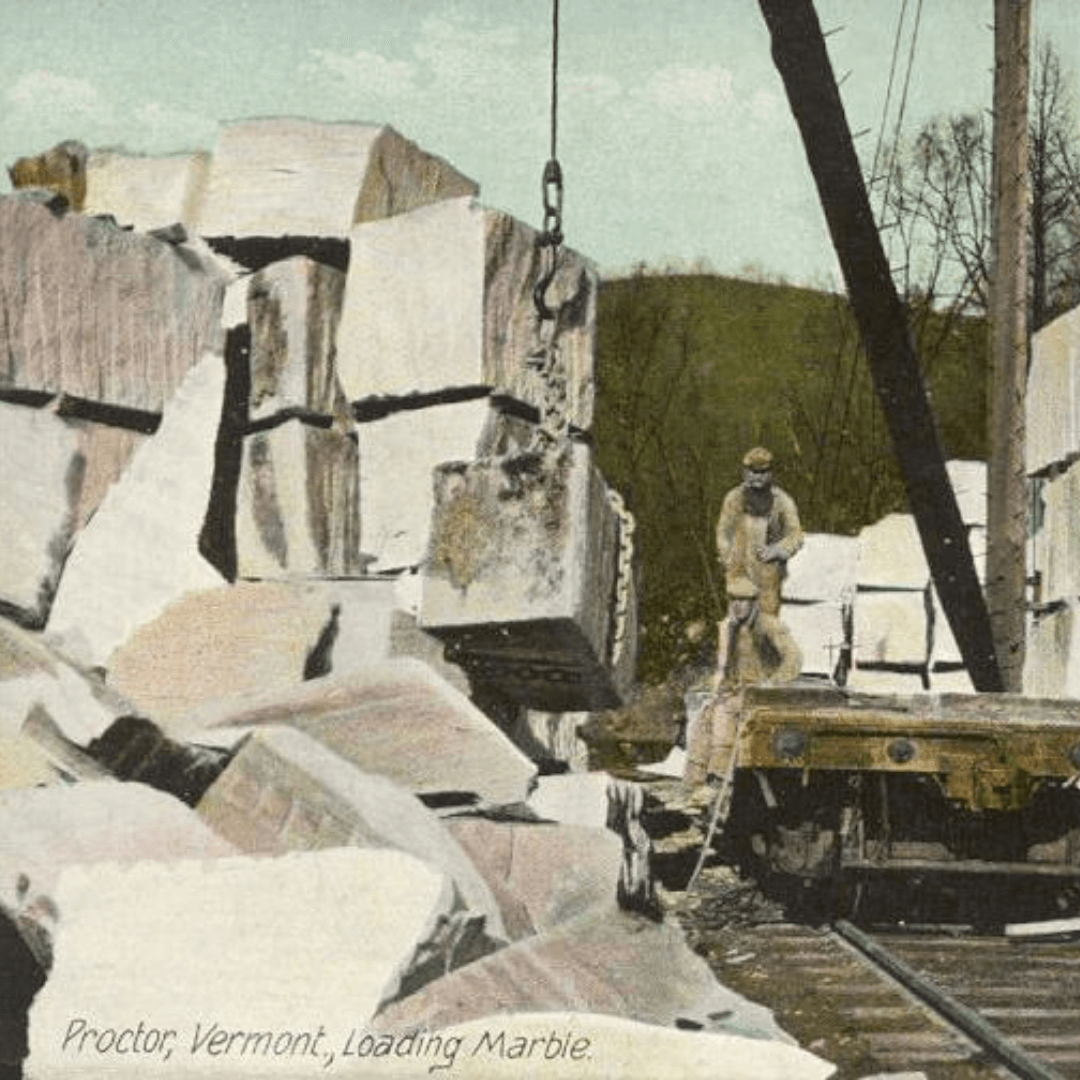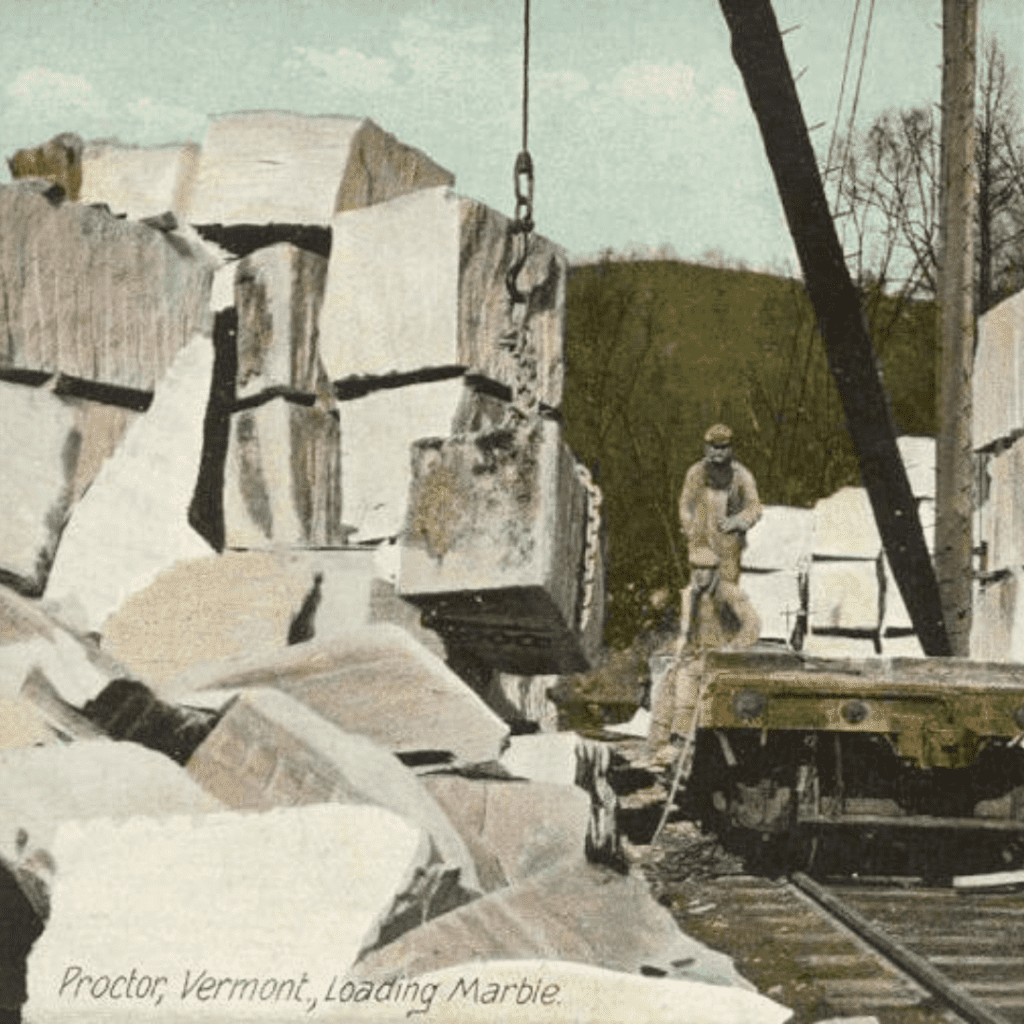 The Preservation Trust of Vermont is seeking a buyer to purchase, manage, and take care of their historic property located at 52 Main Street in Proctor, Vermont. The building is home to the nationally-significant Vermont Marble Museum Company, where the story of many of this country's monuments began. Other current tenants include Liambru Tasty Craft Brewery and one local carpentry business. The trust is seeking a new owner with the skills and capacity to bring the property forward as an important element of Proctor's future, as it has been in the past.
To learn more about nationally-significant property details, view the full RFP:
Acquisition of 52 Main Street RFP
The Preservation Trust of Vermont is a statewide nonprofit committed to saving and building communities. They are soliciting proposals from individuals, organizations, and businesses interested in acquiring the 3.15 acre property and building. Those interested must submit their Statement of Interest and include:
An outline of your experience and expertise with "adaptive re-use of historic buildings" or of similar nature.
A description of how your organization is uniquely qualified to take on the property.
A brief summary of how you plan to use the property productively.
Plans for engaging with current tenants and the Proctor community.
Initial questions and any supplemental information should be included to help further the Trust's evaluations. Tours will be scheduled with interested parties upon receipt of the Letter of Interest. Parties will furthermore receive access to a supplementary document repository – therefore sharing access to the same common set of information.
Please note, the initial Letter of Interest is not seeking any purchase offers at this time. Following the site visit and question and answer period, applicants will include their purchase offer as part of their final proposal.
The Vermont Marble Company holds a significant value to the town of Proctor. Particularly, at its peak, the company employed several thousand people and virtually built the town of Proctor. Operating some of the overall largest marble deposits in Vermont and the country, including Alaska and Colorado, the company was a giant in the industry for over a century. Familiar structures constructed by the company notably include the United States Supreme Court Building and the Jefferson Memorial.
Important Dates
The Preservation Trust board must receive all Letters of Interest by June 1st, 2021. Following, qualified applicants will receive notification to proceed with a scheduled site visit. Thereafter, those applicants will submit their final proposals by July 2nd, 2021.
All documents including the Letter of Interest, Proposal, Questions, and all supporting documents must be submitted by email in a PDF format. The office will not accept any paper copy submissions.
Further, the Trust Board asks respondents to prepare their responses "simply and economically". Submissions should intend to be straightforward and include concise descriptions of your capabilities. Additionally, property and business plans should satisfy all requirements of the request.
All submission information and contact details can be found in the RFP for 52 Main Street.
Interested in Working Together?
Finally, The Bid Lab can help your company prepare straightforward, concise, and complete documents for those who show interest in purchasing this historic property. We have helped businesses, like yours, procure small and large properties all over the country! So, check out our Case Studies to find out more about these companies, and schedule a Free Consultation with us today!