'Breakthrough Conversations' That Lead to Business Growth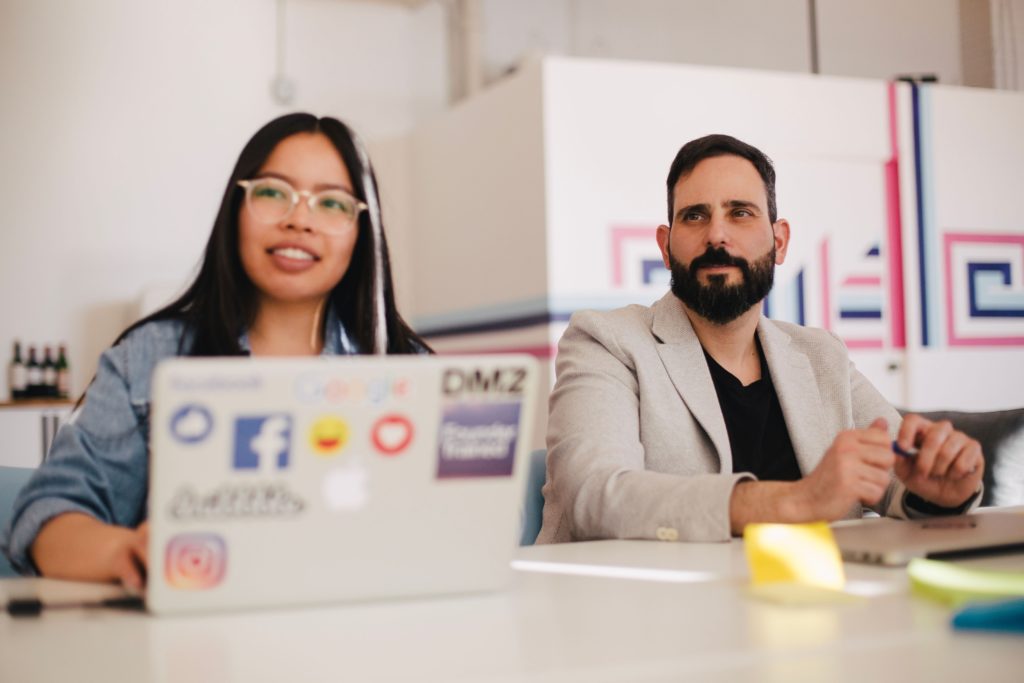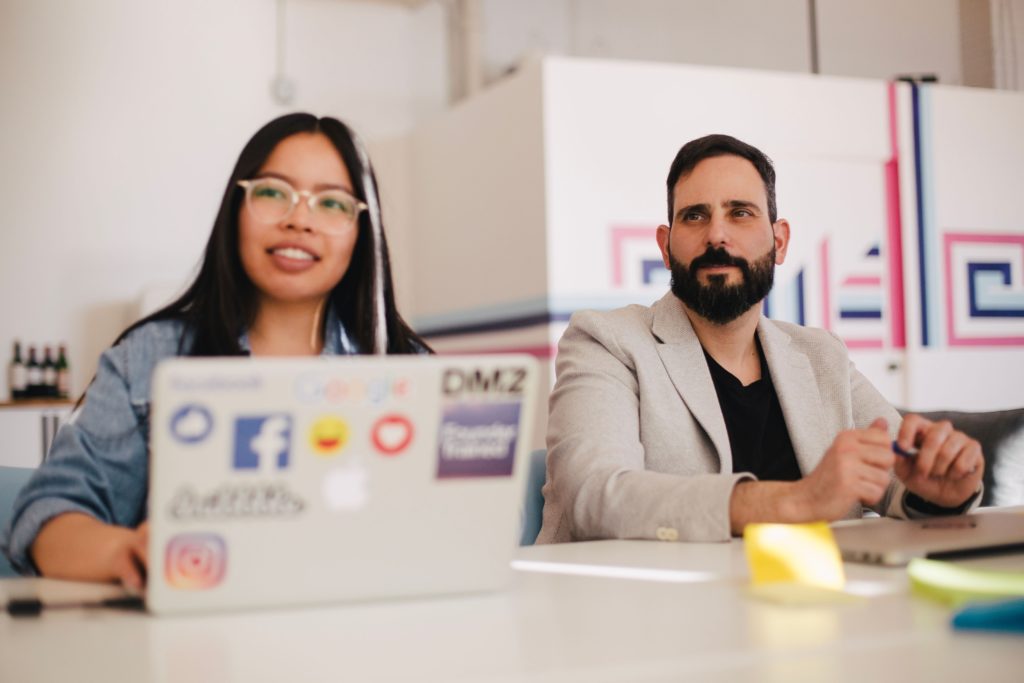 13 Tips For Having 'Breakthrough Conversations' That Allow Your Business To Improve
Post Written By Expert Panel Forbes Councils Member
In the fast-paced New York City business world, companies must continually evolve and improve their operations to keep up with their competitors. As a business leader, it's your job to identify the best strategies for growth, but this typically doesn't happen in a vacuum. Whether you're networking with other business owners or holding brainstorming sessions with your internal team, you need to spark "breakthrough" conversations to ensure your success.
To help you, we asked a group of Forbes New York Business Council members to share their tactics for starting these conversations. Here's how they recommend staying on top of improvements that will help you achieve your goals.
1. Invest In Strong Team Relationships
Treat your team well. Mentoring is one critical aspect of this, but it's also important to know your employees on a personal level. What drives the people who work for you? Why did they join your team? How can you use their interests to further the organization's success overall? These are questions you can only answer when you invest the time to engage your employees as a person, not just a boss. – Kaivan Shroff, Institute for Education
2. Consider Your Legacy
When I meet leaders, I ask them what their legacy will be in five years. Would they do what they are about to do or ignore it if they care about their legacy? This leads to a business transformation discussion along with having a high culture moral within the organization. I find myself having an authentic and thought-provoking conversation when I focus on what they care about for the long term. – Das Nobel, MTX Group Inc
3. Set Weekly Goal Meetings
I'm a firm believer that goals should be addressed and revisited regularly to see how you're moving toward or away from them! Transparency will also be crucial at those times to truly track what's happening. Don't be afraid to be honest with your team and hold each other accountable. – Hoda Mahmoodzadegan, Molly's Milk Truck + F'in Delicious Beverages + BAḴT Global
4. Encourage Out-Of-The-Box Thinking
I expect everyone on my team to challenge the status quo. It is important to be open to new possibilities and to not get stuck in the way we already do things. Other than ethics and morals, everything should be challenged, as long as it is presented at the right time and in the right format. I encourage the team to come to the table with thoughtful solutions to the circumstances at hand. – Morris Levy, The Yard
5. Always Approach Conversations With Kindness
I don't care who you are or what you've done: if you are judgy during a brainstorming session, you don't belong on my team. The Bid Lab is innovative in a traditionally stagnant industry of responding to Requests for Proposals (RFPs). Our team is constantly evaluating "best practices" and revolutionizing the way things have been done for decades, which only works because we don't judge each other. – Maurice Harary, The Bid Lab
6. Create A Safe Space To Discuss Issues
Safe space is the key to breakthrough conversations. Focus on what needs to be done rather than who needs to be blamed. Avoid positioning and tone that triggers ego and raises a defensive shield. Once a safe space is created, parties can discuss the real issue. Approach the conversation as a learning conversation (seek to understand and then to be understood) and focus on joint problem-solving. – Karthik Krishnan, Britannica Group (Britannica, Merriam Webster, Britannica Knowledge System and Melingo)
7. Look Beyond Your KPIs
Engage your team in ways that offer them more flexibility and creativity. The success of your employees being happy, feeling more independent and appreciated will mostly translate to success in your business. Team-building activities help. Beyond that, take the time to study your customer's behaviors, ask them for feedback and document the flaws. Courtesy calls are a great way of doing this. – Ali Tarafdar, Global Consulting Inc
8. Always Follow Up
I am constantly aiming to improve systems and processes and to break through what I call our professional and personal "brick walls." To me, the most important thing is to be direct, be supportive and follow up. The conversation itself is a start, but I believe in consistent and steady follow up so that my team and I can attain our vivid visions and exceed our expectations and goals. – Warren H. Cohn, HeraldPR
9. Diligently Track Your Key Metrics
Business is always dynamic, not static. You need to be able to adapt to changing industry landscapes. So the best way to ensure you're always improving operations and hitting goals is to diligently track metrics on every aspect of your business. Whatever is measured, improves. This methodology can be adapted to all parts of the business—from sales and marketing to hiring and employee retention. – David Cohen, Utility
10. Commit To A Trial Period
As a small business owner, I want to invest in the most talented and versatile employees to create a strong team. We start the majority of our staff as freelancers in varying roles. Sometimes, we even start full-time employees with a three-month trial. Once I start working with a new hire, I can tell fairly quickly if they are a good fit and whether or not they are getting results. – Jill Strickman, GENUINE: The Real People Company
11. Anticipate Future Risks
When the money is flowing in, and your business is working, it's hard to want to change anything. You worked hard to build your business up and worked hard for it to become stable. Your employees who have been with you since the beginning can appreciate the good times even more so. By reminding everyone that it all could be lost if we don't anticipate future risks really gets everyone focused. – Ben Fisher, Magic + Co.
12. Have Two-Way Conversations With Your Customers And Your Team
It is critical to have a plan, but if you are not willing or able to pivot, you may not be successful. There are two conversation streams to always have in motion. The first is with your customers, understanding their current needs, future plans and satisfaction with you. The second is with your team because that is where the best innovation can come from. – Andy Seibert, Imprint
13. Encourage Respectful Dissent
In a world of consensus-driven meetings and decision making, dissent injects breakthrough conversations that would not have happened otherwise. By simply introducing dissent into a discussion, you make the outcome better, regardless if the idea was good or bad. It creates independent, divergent thinking. – Scott Amyx, Amyx Ventures
Forbes Article Link: 13 Tips For Having 'Breakthrough Conversations' That Allow Your Business To Improve
INTERESTED IN WORKING TOGETHER?
GET IN TOUCH WITH US BY PHONE, EMAIL, OR FORM SUBMISSION.