16 Effective Ways To Encourage Strong Team Relationships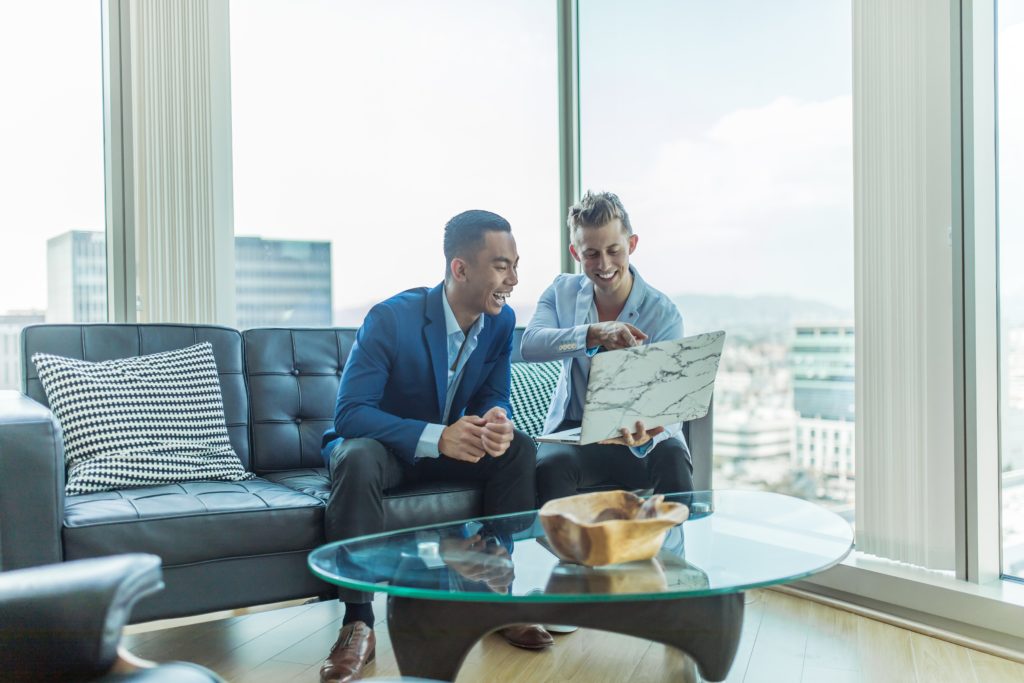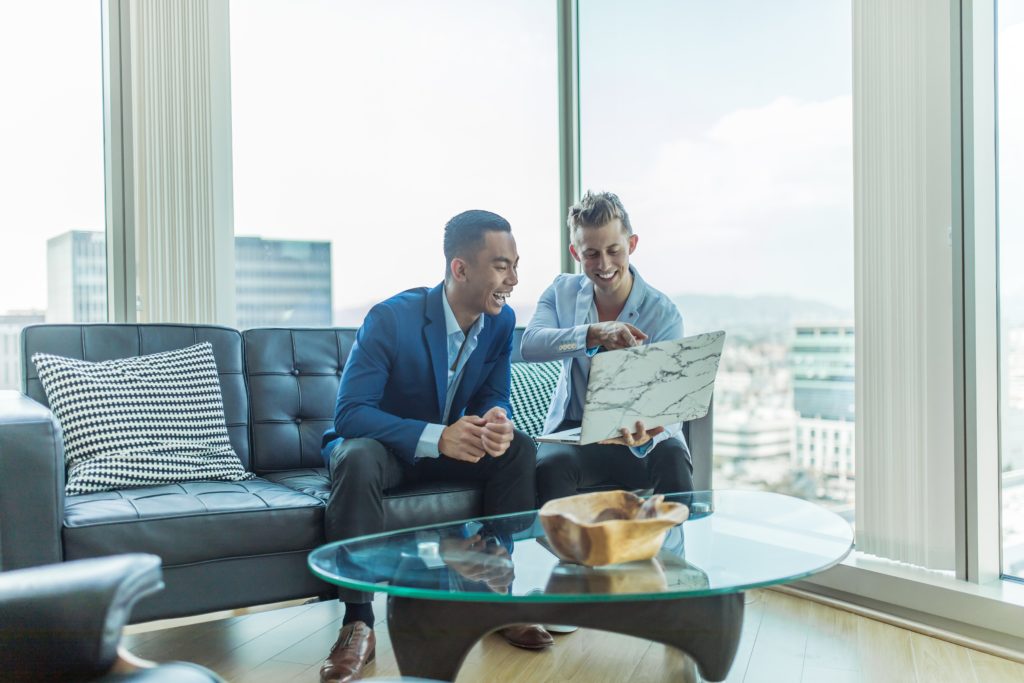 Post Written By Expert Panel, Forbes Business Council
Businesses tend to operate better when the people on the team have strong bonds with each other. As a manager, it's your responsibility to empower your team members to connect with each other and forge relationships that encourage smooth and successful collaboration in the workplace.
We asked 16 members of Forbes Business Council to share some of the best ways to help team members get to know each other better. Whether your team is in-office, remote or a combination of both, their advice can enable your team to build strong interpersonal relationships and improve their overall working dynamic.
1. Provide Food And Humor
Great food brings people together! Try sponsored lunches. For smaller budgets, offer cupcakes, coffee breaks or Taco Tuesdays where each person brings an ingredient and teams make tacos together. For virtual teams, host video stand ups and rotate who leads each meeting. Have individual teams provide project updates with a personal anecdote or fun fact at the end. – Natalie Cupps, LACED Agency
2. Pair Them Up
Create small teams and rotate them frequently. Team members can work together on micro-projects and get to know each other through their work. Pairing up people who don't know each other may end up sparking great creative teams in addition to friendships! There's nothing better than bringing people together through team-building activities. – Hoda Mahmoodzadegan, BAKT Global
3. Implement Health And Wellness Activities
We're a tight organization and the local team gets together all the time for wellness activities. These include hitting the gym, preparing and sharing new recipes and even boxing. For our extended team, I'm on the phone every day and we hold virtual meetings at least once a week. We've been thinking about doing something like a mindfulness retreat as a fun way to bring these two groups together. – Corey Lewis, 1AND1 Life
4. Include Meeting Icebreakers
Be sure to check in as a team on a regular basis. Use video conferencing so everyone can see each other. Consider starting the meeting off with an informal icebreaker. It may seem cheesy, but it will open team members up and reveal their personalities. – Kim Kohatsu, Charles Ave Marketing
5. Create A Shared Vision And Purpose
Having worked with geographically dispersed, multicultural teams for 15 years, my advice is to strengthen multi-generational teams. Create a shared vision, common purpose and communicate how each other contributes. Bring the team together as much as possible for team collaboration, empower the team to volunteer for community outreach programs and foster a team coaching culture. – Daphne Liu, Softescu
6. Hold A Show-And-Tell
Remember when you had to bring an item to show your grade school class? Well, consider that a great way to get to know your adult co-workers. Make the last 10 minutes of your regular team meeting into a one person show-and-tell. It can't be about work; it has to be personal. The topics and dialogue brought forward really help people get to know each other. – Andy Seibert, Imprint
7. Schedule Brainstorm Sessions
Whether you are entry or senior level, at our business everyone is here because they lend tremendous value in ideas and collaboration. Every week, we have an all-team brainstorm session where each team member brings some work item goals and presents them to the group. The group assists with feedback and brainstorming ideas to help get to the goal achieved. – Diana Bianchini, Di Moda Public Relations, Inc.
8. Create Opportunities For Socialization
We have a distributed team and a global network of coaches, so we are intentional about creating opportunities to socialize. We kick off meetings with connection and icebreaker exercises designed to uncover personal interests. We share fitness goals to support each other towards achieving them. Our coaches even have a virtual happy hour where everyone logs into a video conference! – Christine Tao, Sounding Board, Inc
9. Promote Trust And Teamwork
Promoting trust between team members by ensuring transparency and fair rewards and rewarding teamwork will encourage employees to want to get to know their colleagues better. Once they are interested, leveraging group and team activities like retreats and volunteering will help. Also, using video conferencing and other digital collaboration tools for virtual teams goes a long way. – Safir Adeni, Ineda Group
10. Make Time For Multidisciplinary Experiences
A great way to learn more about each individual is by taking teams through journeys using different mediums of communications, creativity and expressions and valuing the feedback. This includes films, museums, food, music, walks and sports. Being open-minded to multidisciplinary experiences and actively garnering insights will lend to introspection, inclusivity and creativity for the company. – Shamini Dhana, Dhana Inc.
11. Host Learning Sessions
Give everyone the avenue to share something that they're passionate about or interested in with the rest of the team weekly. This event is scheduled regularly across all employees so that people can come to the office not just for business, but also for alternative learning as well. – Brian Chew, OC Wills and Trust Attorneys
12. Communicate Via Slack
For teams that are remote and don't have the ability to meet in person for happy hours and events, Slack has transformed how we work. Besides making conversations easier and communicating faster, it adds a level of casualness with its fun integration of Giphy and reactions. For team meetings, we make sure to use video. – Emily Erkel, LePrix
13. Have Them Work On Projects Together
Require team members work on a high-pressure project they wouldn't otherwise work on together. They have an excuse to talk to each other starting out as discussing work, but eventually graduates to personal conversations. The added pressure of a project will require two very different people to put their differences aside to find common ground and lay the foundation of a relationship! – Maurice Harary, The Bid Lab
14. Encourage Breaks From The Workday To Connect
Our team works in an open environment which helps everyone be aware, involved and on task. When you work closely, it is natural that you will get to know one another. We take pauses from the workday to enjoy a good company-sponsored meal almost always together. While this close-knit environment isn't for everyone, our team is empowered by the equality of direct connection and interaction. – Adelheid Waumboldt, ISET Agency
15. Form A Culture Club
As a company, we place culture as one of our top priorities as we know it's a big factor in retention. We have an in-house culture club planning events and happy hours to encourage our staff to mingle together. The culture club extends to our other office locations, so events are synergistic across locations. We always broadcast via social media so everyone can get in on the fun! – Susan Levine, Career Group Companies
16. Build A Family-Like Culture
No matter how big the team is, the objective must be to build a family culture. Set your teams up in Viber or Voxer, and have each member send an encouraging message to the "family" as they start their day each morning. This is powerful! They are able to see each other's hearts and connect as they receive motivation. It creates an environment to play full out. – Blake Templeton, Boron Capital – Creating World Class Investments
Forbes Article Link: 16 Effective Ways To Encourage Strong Team Relationships
INTERESTED IN WORKING TOGETHER?
GET IN TOUCH WITH US BY PHONE, EMAIL, OR FORM SUBMISSION.