5 Bid Proposal Mistakes to Avoid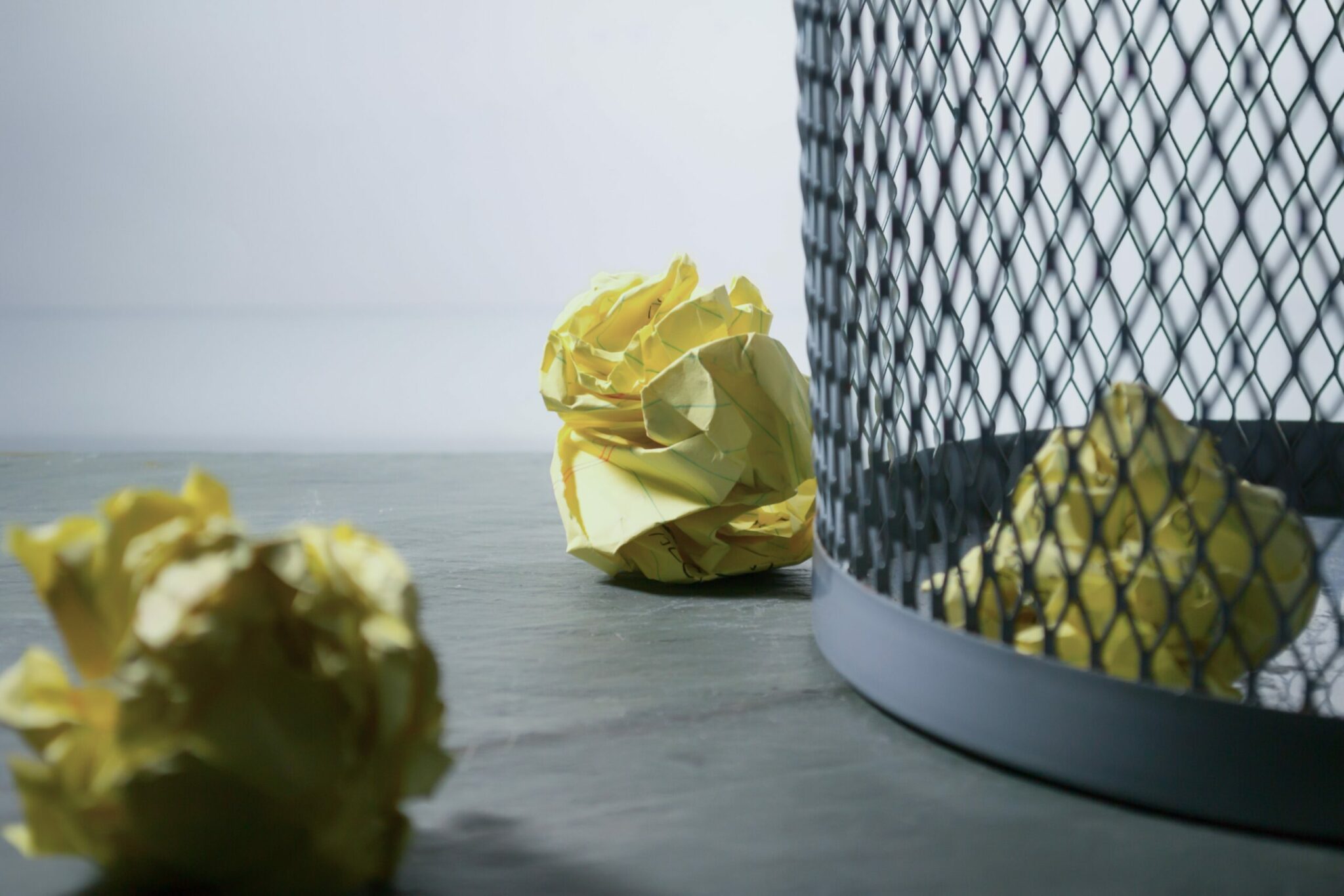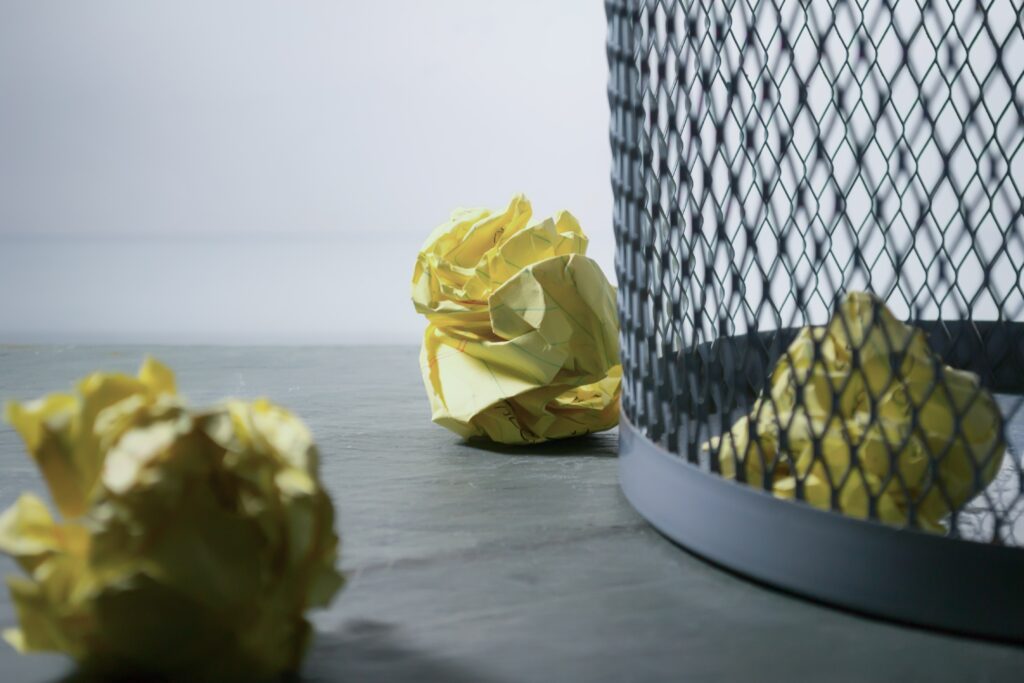 We all make mistakes, it's part of being human. But, one of the most challenging aspects of the RFP process is that you don't get a second chance. If your bid proposal is irrelevant to the project or too promotional, long or boring, your response will end up at the bottom of the pile. The best course of action when your bid isn't selected is to identify your weaknesses and improve upon them at the next opportunity. There are myriad RFP opportunities and one unsuccessful bid won't make or break your business. So, don't get discouraged if you don't win the first time or even the second time around. Here are some common bid proposal mistakes we often see in RFPs and how to fix them!
1. Submitting Bid Proposals Without Meeting Minimum Requirements
If you haven't had success completing the scope of services outlined in an RFP, save yourself time and effort and don't apply. For example, if you're a firm specializing in software development and the bid requires five (5) years of experience in a platform you've only been using for two (2) years, look for another RFP that better suits your firm.
That being said, honesty and transparency are key. If you're not qualified, don't play up your responses to make it seem like you have experience that you don't. This is easy to do in a proposal, but you'll run into major problems when it comes to actually executing the project. If you have any doubts about being able to complete the work, it's better to be safe than sorry. Use the question period to clarify any of the minimum requirements in order to ensure you can meet them. This way, you can avoid any wasted time on RFPs that you wouldn't qualify for and focus on the ones you have a good shot at winning.
2. Writing Your Bid Proposal Like a Promotional Piece
The way you address your audience on your company website should be inherently different than the tone you use when writing an RFP. Saying you're "the best at what you do" simply isn't enough. Why are you the best choice for the job? Prove it in your company background and technical Scope of Work. Highlight your accomplishments and the competitive advantage you bring to the table. Next, align these with how you'll use your knowledge and skills to solve the offeror's problems. In an RFP, your responses should be actionable — tell the offeror exactly what they'll get out of this partnership.
Although your proposal shouldn't be overly promotional, appealing to emotions is still a valuable part of the RFP process. This is something you can incorporate once you've addressed differentiation. Especially in changing times, bringing attention to your brand strength and security gives the offeror peace of mind so you can properly address what truly matters to them.
3. Overwriting Your Bid Proposal
The point of an RFP is to answer the offeror's questions as concisely as possible while still providing the proper context. Your bid proposal doesn't need to (and shouldn't) mention every piece of information available about your company. This not only wastes the time of the person evaluating your RFP, but also reflects poorly on you. Avoid the bid proposal mistake of overwriting your response and include only what's relevant to the questions you're answering. Make it easy on the offeror and explain exactly what you can do to meet their unique needs.
For example, a simple way to prevent an unnecessarily long response is to start off with bullet points. For each question, jot down a few quick notes of what you want to discuss. Include only the most relevant information. Then, build on this information until you have a complete response. Also, it's always smart to review your proposal before you submit to see where you can shorten and combine any particularly long sentences. Word choice and passive voice are often the most common bid proposal mistakes in an overwritten proposal, so keep an eye out for those.
4. Ignoring Pain Points in Your Bid Proposal
The offeror is requesting proposals for a reason. No matter the industry, the purpose of an RFP remains the same: to fill a need for a product or service that a company can't (or won't) meet internally. Each company has its own set of pain points or concerns that are of top priority. Research these areas of concern before writing your response. Whatever the pain points are, be sure to address them as the focus of your bid proposal. As you're writing, think about what you do better than your competitors and why the offeror should choose you over them. Let the answers to these two (2) questions guide your response from beginning to end.
5. Boring the Offerer With a Subpar Bid Proposal
Most people hate completing RFPs so they rush through the responses, and do the bare minimum necessary to meet the requirements. Do not make this bid proposal mistake. When an evaluator has a pile of bids to review, the ones that stand out are very quickly put to the top of the pile, whereas the lazily and sloppily compiled proposals are typically tossed from the outset. If you didn't put 100% effort into your bid proposal, the offeror will be able to tell. When a vendor is excited about the opportunity and has put in every effort to make the RFP response comprehensive, it's usually immediately evident. Stand out — with your responses, with your design, with your solution and with your attention to detail!
Even if you have experience with RFPs, it's difficult to get everything right the first time. If you want to increase your win rates, The Bid Lab can help! We have experience writing bids for a diverse range of industries, such as government, finance, IT, marketing and education. We guide you through the process with skill, compassion and attention to detail that helps your response make it to the top of the pile. To see how we can help you stand out from the competition with a strong, engaging proposal, contact us!
INTERESTED IN WORKING TOGETHER?
GET IN TOUCH WITH US BY PHONE, EMAIL, OR FORM SUBMISSION.